Autumn / Winter Collection 2023
2023.06.06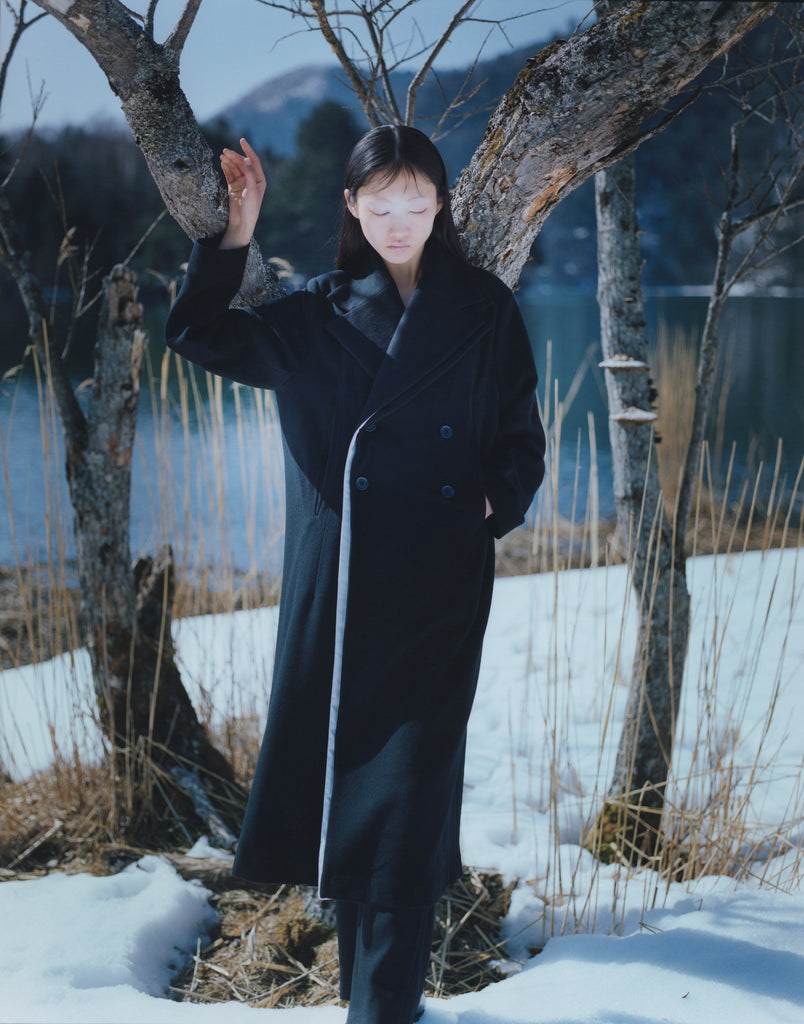 TĚLOPLAN
Effortless and timeless, sensual and functional.
Unspoilt Land - GENFUKEI -

Amidst fine mist-like rain and deep fog, I found myself cut out in a soap bubble of an arm's length radius.
As I could not see distant scenery, my eyes were drawn to the small fragments surrounding me - droplets of water clinging to the tips of susuki silver grass, and the smooth patterns of mossy rocks soaked in rain.

Due to the postwar lumber shortage, cedar trees were planted in over 40% of Japan's forest area after the Second World War. The Soni Plateau and its silver grass fields were no exception;
priorly used as the main material of Japanese thatched roofs, as other roof tile materials became more common, the demand for silver grass diminished and cedar trees were planted in replacement in the spring of 1969.

However, as the villagers felt it was unbearable for the beautiful silver grass landscape to disappear, approximately 38 hectares of silver grassland were carefully preserved.

Endless fields of silver grass that slightly gleam when the heavy fog clears, are nothing but beautiful.
A scenery that could be called the "GENFUKEI (Unspoilt Landscape)" of Japan, as if to emphasize the fact that diversity of forests and local traditions once existed.

These locations from Kyoto to Nara, have inspired the creation of the A/W2023 collection.

Lin Li
Art Direction : Masaki Sugaya
Photographer:Nico Perez
Styling : Lin Li
Hair:Kazuhiro Naka
Make:Chihiro Yamada
Model:Mona Kawasaki
Sculpture work:Kenji Misawa

& team of TĚLOPLAN