Spring / Summer Collection 2021
2021.01.25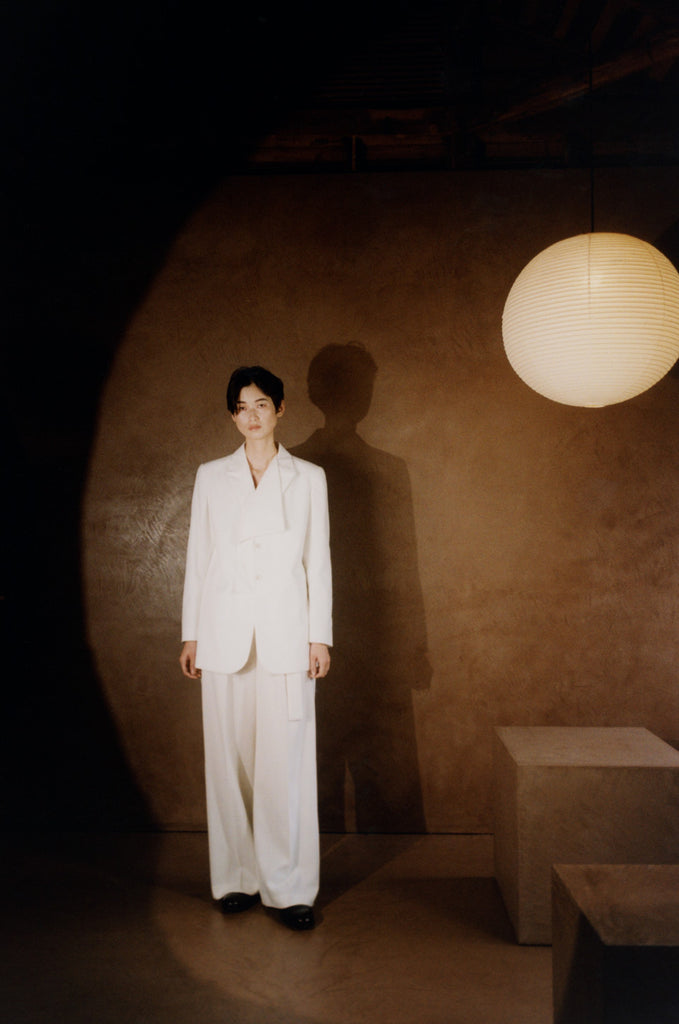 TĔLOPLAN.
Effortless and timeless, sensual and functional.
The clothing of TĔLOPLAN takes the concept of SENTŌ-GI, a portmanteau of the Japanese terms SENTŌ-FUKU, referring to self-empowering clothing, and SAGYŌ-GI, meaning workwear. Combining a firm dignity with the functionality of everyday workwear, we imagine garments for women who value the philosophy of effortlessness in both appearance and feeling.
By taking silhouettes and details inspired by menswear, and reconstructing them to suit a more sensual, feminine form, we aim to create timeless garments that become one with the body. This desire for functionality affects our choice of materials - we source organic fabrics produced with thought for the environment, can be easily cared for, and feel good on the skin.
Photographer: Fish Zhang
Make-up: Naomi Nishida
Hair: Kazuhiro Naka
Model: Hiromi Ando
& team of TĔLOPLAN