Spring / Summer Collection 2022
2021.12.16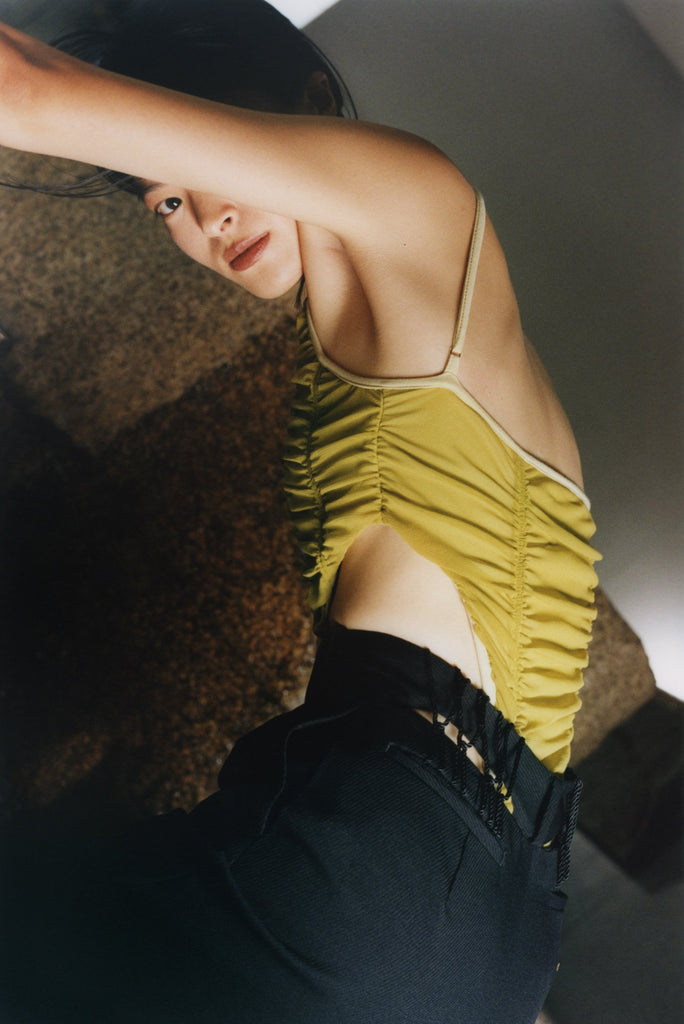 TĚLOPLAN
Effortless and timeless, sensual and functional.
The Spring Summer 2022 collection was inspired by "Yi Yi",
a Taiwanese film written and directed by Edward Yang.
Set in Taipei, the film follows the lives of a minddle-class
family,beginning with a wedding and ending with a funeral.
The film showcases different life stages and the choices
we must make at each stage, leaving us to think of age and the meaning of life.

Touched by how the eight-year-old son Yang Yang
questions the adults about their narrow, biased view with
his innocence and unbiasedness, we created the collection
asking ourselves the question; do we see the world like
Yang Yang does?
Photographer: Fish Zhang
Hair & Make-up:
Masaki Sugaya(GÁRA inc.)
Model: Miho Anotani
& TĚLOPLAN team