Spring / Summer Collection 2023
2022.12.21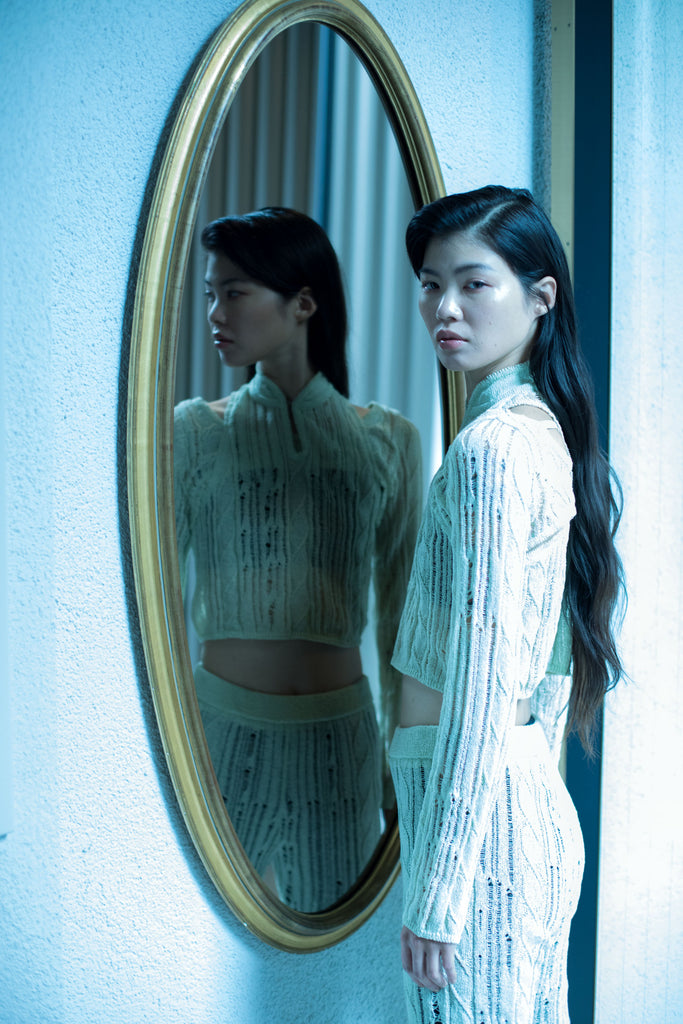 TĚLOPLAN
Effortless and timeless, sensual and functional.
The TĚLOPLAN Spring Summer 2023 Collection is inspired by the contrast of stillness and movement.

Biologist Shinichi Fukuoka describes all living creatures as "stagnant seeming organisms of high molecular density".
According to him the moment an old molecule has outlived its purpose a new molecule replaces it.
Moulted hair, nails and scurf and even the unseen parts of our body like our visceral fat are all in the throngs of this molecular activity.
This constant internal molecular activity is completely hidden even from ourselves.

The same contrast of stillness and movement is represented poignantly in the photographs of bodies with scars and mementos of Frida Kahlo by photographer Miyako Ishiuchi which provided the visual inspiration for this Spring Summer 2023 Collection.
Photographer: Mayumi Hosokura
Hair: Kazuhiro Naka
Make: Naomi Nishida
Model: Manami(TOKYO REBELS, inc)
& TĚLOPLAN team